All Four Co-Founders of CrossBorder Inc., Architects of Sales Marker, Selected for Forbes 30 Under 30 Asia List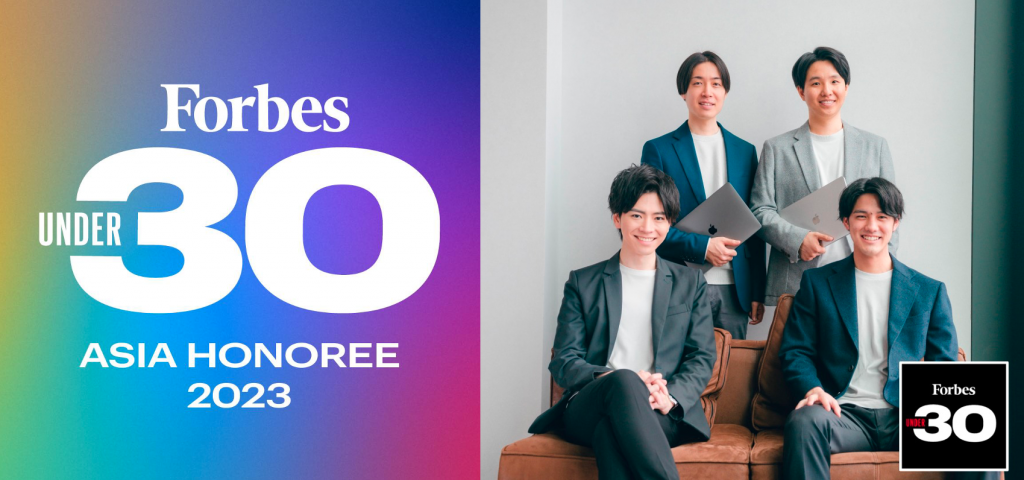 Selected for「FORBES 30 UNDER 30 ASIA LIST」
We are pleased to announce that our four co-founders have been selected in the 'Enterprise Technology' category of Forbes 30 Under 30 Asia, as revealed by Forbes on May 18, 2023.
https://www.forbes.com/profile/crossborder/?list=30under30-Enterprise-Technology&sh=7db35b372d2b
The Forbes 30 Under 30 Asia is an annual initiative by Forbes magazine that selects individuals under the age of 30 who have excelled in various fields across the Asia-Pacific region. The list spans ten categories, with 30 individuals chosen in each category from over 4,000 entries. In the 'Enterprise Technology' category, our co-founders and executives, CEO Ukyo Ogasawara, COO Shintaro Ogiwara, CTO Shin Chen, and Board Director Shunya Watanabe, have been selected. Now in its 8th year, the Asia list has featured notable alumni such as Melanie Perkins of Canva, Palmer Luckey of Oculus, Evan Spiegel and Bobby Murphy of Snapchat, Kevin Aluwi of Gojek, and the K-POP band BTS, showcasing outstanding talent and innovation in the region.
▽Forbes 30 Under 30 Asia List